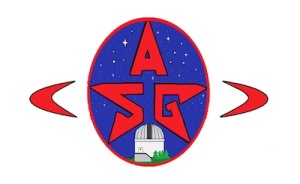 Membership in The Astronomical Society of Greenwich is open to anyone interested in astronomy and who wishes to support efforts to expand interest in the subject in our local community.
DONATIONS
The ASG is a 501(c)3 non-profit organization with tax-exempt status; donations are always welcome and are tax-deductible. Dues and donations are used for equipment needed at The Bowman Observatory, guest speaker fees and administrative expenses.
MEMBERSHIP
$15.00 Annual Adult Membership
$ 5.00 Membership under 18 years of age
Membership in the Bruce Museum, any level, and/or Friends of the Greenwich Library
Astronomy Magazine and Sky and Telescope Magazine offer ASG members discounted subscription rates. Please email for details.
Click here to join the ASG by completing the form and mailing it with a check for the appropriate amount to:
Anne Burns, President
Astronomical Society of Greenwich, Inc.
c/o Bruce Museum
1 Museum Drive
Greenwich, CT 06830
QUESTIONS?